XXXG-01D Gundam Deathscythe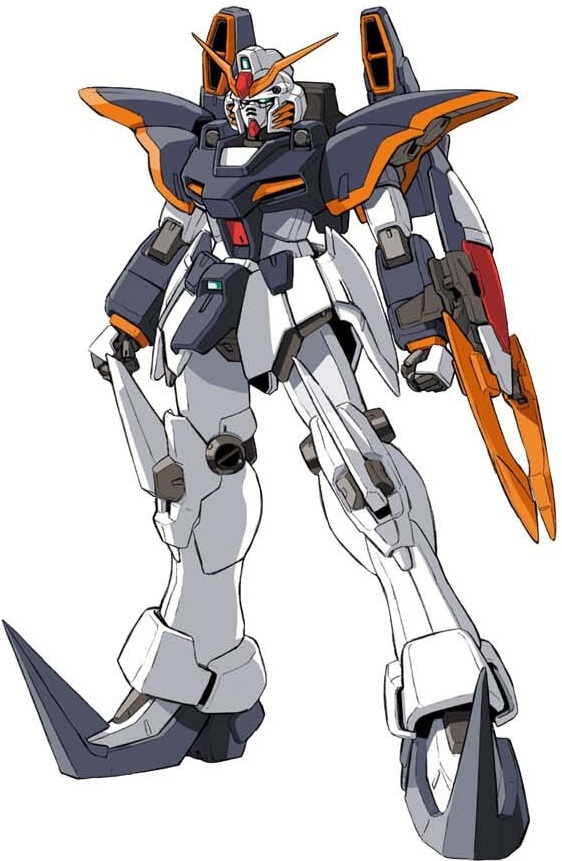 XXXG-01D Gundam Deathscythe Custom
History:
The Gundam Deathscythe was designed and constructed by the OZ scientist Professor G at a secret facility somewhere in the L2 Colony Cluster. One of the many who worked on the Gundam was Duo Maxwell, the boy who would later go on to pilot the suit.
Once Duo heard about the details of Operation Meteor, he became determined to destroy the suit. When he had been foiled, he stole the suit and left for Earth. Duo would use the Deathscythe to destroy only OZ and United Earth Sphere Alliance facilities.
Ultimately, once the Gundam pilots left to return to space, Duo was captured and his Gundam confiscated mainly due to the fact the five gundams were intended for fighting on earth and were never designed for space combat. During a training mission, Trowa Barton, who had been disguised as an OZ officer, was ordered to destroy the already damaged Mobile Suit. With very little hesitation, Barton used a beam cannon to annihilate the Gundam. The Deathscythe was later rebuilt by the five Gundam scientists into the Deathscythe Hell which included upgrading it's equipment as well as making it compatible for space combat.
General Characteristics
Overall Height: 16.3 m
Weight: 7.2 t
Powerplant: Ultracompact Fusion Reactor
Accommodation: Pilot only, cockpit in torso
Armor: Gundanium Alloy
Armaments:
Vulcan Gun x 2
Machine cannon x 2
Beam Scythe
Buster Shield (equipped with beam blade)
Special Equipments and Features:
Sensors
Hyper Jammer ECM Suite (on backpack) x 2
Self-Destruct System